Sango's Tree Planting Activity and its Achievements
All companies in the Sango Group participate in activities to plant trees that are native to its land. We continue promote the initiative, with the aim of planting 350 thousand tree in the Sango Group as a whole.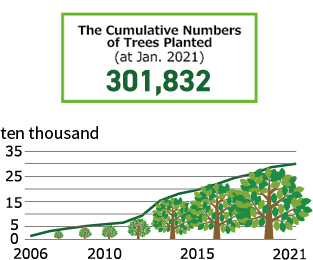 Creating Wooded Areas around the World
Sango Group promotes creating wooded areas at our plants and at group companies since 2006.
We plant trees not only in Japan, but also in the oversea companies.

*Please click the nameunder the map to learn about activities at each site.

Sango Tree-Planting Report
Read the Report to know our Tree Planting activities.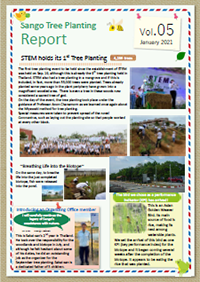 Tree-Planting Report Vol.5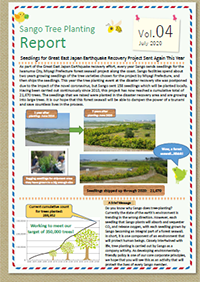 Tree-Planting Report Vol.4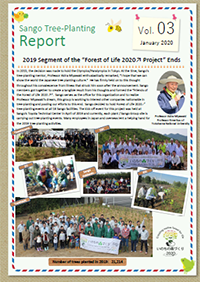 Tree-Planting Report Vol.3
Past Tree-Planting Reports