■

Differential intermediate shaft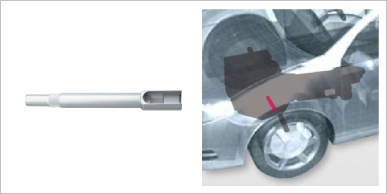 This is a shaft that switch from 2-wheel to 4-wheel drive. Having high coaxial accuracy is required.
■

Propeller shaft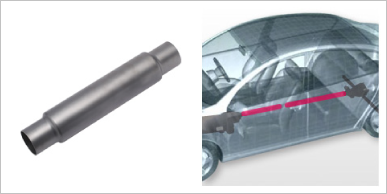 This product transmits engine power. The torsional rigidity and flexural strength is needed as well as be light weighted.
■

Reduction gear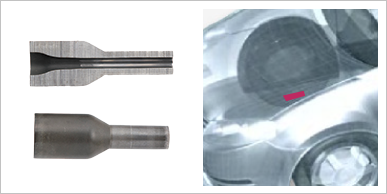 This part is to reduce size of motor drive in hybrid cars. The deep hole shape difficult to form is made with drawing and cold forging techniques.